Home
---
THE LIBRARY WILL BE CLOSED SATURDAY THROUGH MONDAY,
DECEMBER 31ST – JANUARY 2ND.
WE WILL REOPEN WITH NORMAL BUSINESS HOURS ON JANUARY 3, 2017
---
CONGRATULATIONS TO OUR GINGERBREAD HOUSE BAKERS!
PEOPLE'S CHOICE AWARD AND FIRST PLACE IN THE AGE 5 – 11 CATEGORY:  HANNA BITNER
FIRST PLACE IN THE TEEN DIVISION:  AUSTYN KIEBORZ
FIRST PLACE IN THE ADULT DIVISION:  MORGAN GREENOUGH
SECOND PLACE IN THE AGE 5-11 DIVISION:  WRIGLEY GREENOUGH
---
Congratulations to the Friends of the Library!
Their unique and very creative Christmas tree won FIRST PLACE in the People's Choice Christmas Tree Contest.  Aren't the Friends amazing?  We think they are!
---
BOOK CLUB WILL MEET FEB 7, 2017 AT 7:00 PM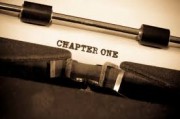 We will be announcing the book shortly that we will be discussing in February. 
Stay tuned.  Book Club is open to everyone so please feel welcome!

---
Noah Krueger, Saddie Allen and Salem Deeds have all completed the 1000 B4K Challenge. Can you imagine how happy this makes a librarian? We love taking their pictures and seeing their joy as they receive their first library cards.  Thank you to the parents who commit to reading to 
their children!!! It is a forever gift!  Here's the BIG NEWS!  All together the 1000B4K readers have read 26,000 books!
---
   Maker Space at the Library!!!
We have a puzzle out for everyone to work on.  Let's get this thing together!  We need your help so come in and see if you can find a piece that fits.
Check out the links below for some directions that are specific to your device.
Step by step directions are there to assist you in connecting with Overdrive. 
It is easy to use and a wonderful feature that your library is offering to all patrons.
Click on one of the links below specific for your device.  That should help you get started.
If you find you still need help, call the library and we will walk you through it.
---
---
CHECK OUT THE KHAN ACADEMY!
THERE ARE SO MANY THINGS THIS SITE HAS TO OFFER!
KIDS WILL LOVE IT AND CAN LEARN AT THEIR OWN PACE
IMPROVE MATH SKILLS – COMPUTER PROGRAMMING – ABOUT ATOMS – ECONOMICS
THIS SITE IS SO COOL!
KHAN ACADEMY!!!
Are you struggling with math?  Take a look at this site. Click on it this link https://www.khanacademy.org/, sign in and get started. There you will find a huge number of teaching videos and exercises and problems that can help you. You can work at your own pace and skill level.  These tutorials are available at all levels. It is so COOL! We think it is amazing. No matter what age you are…and what level of skill you have, give it a try.
It is fun, rewarding and just plain AWESOME!
---
---
"HERE IS WHERE PEOPLE, ONE FREQUENTLY FINDS,
LOWER THEIR VOICES AND RAISE THEIR MINDS."