Home
---
BOOK CLUB IS COMING RIGHT UP!! TONIGHT'S THE NIGHT! 
TUESDAY, SEPT. 6, AT 7:00 PM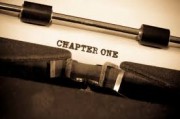 At this meeting, we will discuss all what we have read and enjoyed over the summer. We will also plan our year and select what books we would like to read and discuss.  Please join us!  It is open to everyone and we really do have a great time.

---
Ezra Deeds and Camille Gunther have each completed their 1000 B4K Challenge. Isn't this just the best project? We love taking these pictures and seeing such joy in these young readers. Ezra Deeds is the son of Will and Amber Deeds and Camille Gunther is the daughter of Patrick and Laura Gunther. Thank you to these parents who make this effort with their children!!! It is a forever gift!
---
COMING SOON AT THE LIBRARY!!
   Maker Space!!!
This will be an area dedicated to challenging our patrons to use their imaginations or crafting skills. Our goal is to allow our patrons to have a work space that will allow them to work on projects .
We will have a designated space for a featured project.
It may be a 3D puzzle, adult coloring books, Lego building sets, erector sets,
craft projects, plus much more!!!!  Stay tuned.    
Check out the links below for some directions that are specific to your device.
Step by step directions are there to assist you in connecting with Overdrive. 
It is easy to use and a wonderful feature that your library is offering to all patrons.
Click on one of the links below specific for your device.  That should help you get started.
If you find you still need help, call the library and we will walk you through it.
---
---
CHECK OUT THE KHAN ACADEMY!
THERE ARE SO MANY THINGS THIS SITE HAS TO OFFER!
KIDS WILL LOVE IT AND CAN LEARN AT THEIR OWN PACE
IMPROVE MATH SKILLS – COMPUTER PROGRAMMING – ABOUT ATOMS – ECONOMICS
THIS SITE IS SO COOL!
KHAN ACADEMY!!!
Are you struggling with math?  Take a look at this site. Click on it this link https://www.khanacademy.org/, sign in and get started. There you will find a huge number of teaching videos and exercises and problems that can help you. You can work at your own pace and skill level.  These tutorials are available at all levels. It is so COOL! We think it is amazing. No matter what age you are…and what level of skill you have, give it a try.
It is fun, rewarding and just plain AWESOME!
---
---
"HERE IS WHERE PEOPLE, ONE FREQUENTLY FINDS,
LOWER THEIR VOICES AND RAISE THEIR MINDS."