Home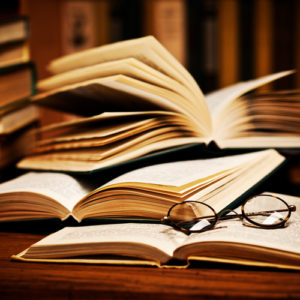 BOOK CLUB BEGINS AGAIN! 
Tuesday, September 1, 2015 at 7:00 pm. 
We meet for an hour.  This time we will be sharing what we have read over the summer.  We will also make plans for our next meetings. 
Anyone is welcome!  Please join us.
We have a great time and really good discussions.
PLEASE USE THE BACK ENTRANCE BECAUSE WE ARE MAKING A MESS IN THE FRONT!
---
FRONT ENTRY FACELIFT AT THE LIBRARY
 Construction is set to begin on the front entrance of the library on August 24, 2015. While all of the changes are taking place, the front entrance will not be usable. That does NOT mean the library will be closed! We will remain open throughout the remodel. Please use the marked door on the back of the building during regular library hours. There will be limited parking there as well.  The book drop will also be temporarily located on the alley side of the building if something needs to be dropped off after normal business hours. Please be patient with the inconvenience. When the project is complete, access should be easier for everyone. This project is made possible through funding from the Kreutz Foundation, the Sandhills Area Foundation, the City of Valentine, and the Valentine Public Library Foundation.
---
DO YOU NEED SOMETHING?  LET US KNOW AND WE WILL PUT IT ON THE BUS FOR YOU.
THE NEW ONE FOR THIS YEAR IS LISTED UNDER "ABOUT THE LIBRARY" PULL DOWN MENU 
AND UNDER BOOKMOBILE , FOUND AT THE TOP OF THIS PAGE. 
---
---
NEW E-READER?      NEED E-READER HELP?
Check out the links below for some directions that are specific to your device. Step by step directions are there to assist you in connecting with Overdrive where you will find e-books and audio books available. It is easy to use and a wonderful new feature that your library is using to assist you in making your reading experience a pleasure.
If you find you still need help, call the library and we will walk you through it.
---
---
IS MATH A STRUGGLE FOR YOU?
Here's something that might help….have a look!
KHAN ACADEMY!!!
Are you struggling with math?  Take a look at this site. Click on it this link https://www.khanacademy.org/, sign in and get started. There you will find a huge number of teaching videos and exercises and problems that can help you. You can work at your own pace and skill level.  These tutorials are available at all levels. It is so COOL! We think it is amazing. No matter what age you are…and what level of skill you have, give it a try.
It is fun, rewarding and just plain AWESOME!
---
---
"HERE IS WHERE PEOPLE, ONE FREQUENTLY FINDS,
LOWER THEIR VOICES AND RAISE THEIR MINDS."