1000B4K Reading Challenge: A Pathway to School Success!
Empower your child for success, create lasting memories, and foster a love for learning with the 1000B4K Reading Challenge. Join us in making reading an exciting part of your child's early years!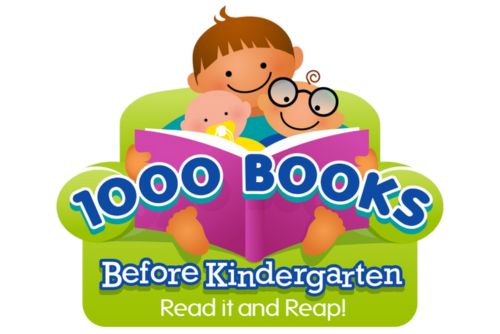 Why should your child dive into this adventure?
School Readiness: Participating in the 1000B4K Challenge lays a solid foundation for academic success. Research shows that early exposure to books significantly contributes to the development of language and literacy skills, preparing your child for the challenges of the classroom.
Cognitive Development: Reading is a powerful tool that stimulates cognitive development. As your child explores the world through stories, their imagination, creativity, and critical thinking skills blossom, setting the stage for a lifetime of learning.
Quality Time: Beyond the educational benefits, the program is a fantastic way to bond with your child. Reading together fosters meaningful connections, creating cherished memories that will last a lifetime. It's an opportunity to share stories, laughter, and the joy of discovery.
It's Fun!

: Learning should be an adventure, and the 1000B4K Challenge brings an element of joy to the journey. With a diverse array of books to explore, your child will develop a love for reading that extends far beyond the challenge itself.
How to Participate?
Stop by the Valentine Public Library and pick up a 1000B4K folder. The folder contains everything you need to get started: instructions, ten log sheets (100 books/sheet), and stickers to track the books read.
Keys to Success
Start Early: Begin the challenge as soon as possible to enjoy the journey over time. 1,000 books may seem like a lot, but if you read just one book a night, you will meet your goal in less than 3 years. If you read 3 books a night, you could reach your goal in just one year!
Varied Reading: All books count—whether read by you, your child, daycare providers, or even during library storytimes.
Celebrate Milestones: Celebrate every 100 books read as a triumph, making the journey even more rewarding. Bring in the completed sheet and your child can pick a small prize out of the prize basket!
What happens when they reach 1000 books?

When the goal of 1000 books (10 log sheets) has been reached, your child will receive a completion certificate, a small prize, a book bag, and their own Valentine Public Library card!
---