New Microfilm Reader Available
Check out our new Microfilm Reader.
Are you aware we have newspapers available dating back to 1883 from Valentine, NE?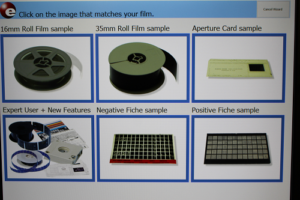 We do plus so much more. We have recently upgraded Microfilm readers. With this new technology, you are able to print, scan, save to a flash drive plus more.  You are also able to bring in your 16mm, 35mm, microfiche negative and positive and aperture card for viewing.
We have 134 microfilm reels of newspapers from throughout Cherry County dating back to 1883.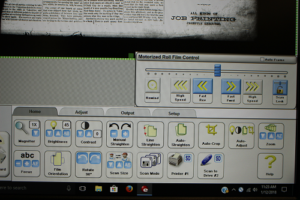 Here are a few papers and dates available:
Cherry County Newspaper (Valentine, NE) from Dec 8, 1892-Jan 31, 1957.
The Cody Cowboy (Cody, NE) from Dec 6, 1900-June 10, 1927
The Cody Roundup (Cody, NE) from May 28, 1936-Oct 28, 1943
The Crookston Herald Messenger (Crookston, NE) from Sept 26, 1913-July 1, 1921
The Democratic Blade (Valentine, NE) Sept 18, 1885-Sept 7, 1888
The Merriman Maverick (Merriman, NE) Mar 25, 1910-Dec 28, 1928
The Nebraska News (Elsmere, NE) Oct 4, 1912-Mar 8, 1917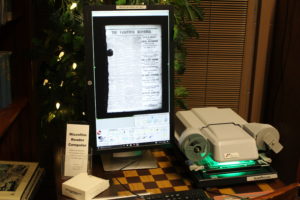 The Republican Reporter (Valentine, NE) May 3, 1883-Apr 3, 1884
The Searchlight (Valentine, NE) Sept 19, 1913-Nov 8, 1918
The Stockman (Wood Lake, NE) Aug 4, 1911-Dec 26, 1941
The Valentine Newspaper (Valentine, NE) Apr 13, 1888-Dec 30, 1987
We also have bound copies of the Valentine Midlands News available dating back to 1998.
Be sure to stop by the Valentine Public Library and check it out!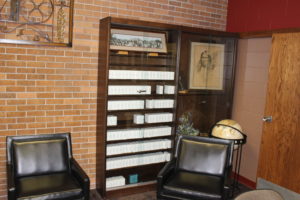 ---
---