LEGO® Competition
April 13, 2018

-

April 21, 2018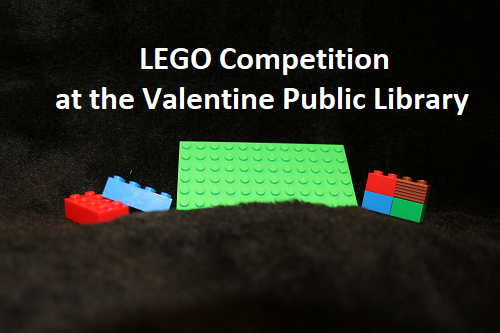 LEGO® Competition Sponsored by the Friends of the Valentine Public Library
Bring your original structure to the Valentine Public Library starting on Friday, April 13, 2018. Entries must be submitted before 6:00 p.m. on April 16, 2018.
Public Viewing and Judging will be April 17th through April 20th
Winners Announced and Entries must be picked up on Saturday, April 21, 2018.
For more questions or to enter sign-up at the Valentine Public Library. You must register and obtain the Official Rules to ensure display space.