1000B4K Reading Program
1000B4K Reading program is a challenge to read 1000 books before a child enters kindergarten.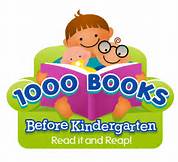 Why should my child participate?
It will assist them as they enter school and are ready to learn! Research confirms that exposing children to books before they begin kindergarten aids in the development of language and literacy skills. These skills will encourage them to be more successful in the classroom. It is also a great way to spend quality time with your child. And it's fun!
Who can participate?
This program is for any child who has not yet entered kindergarten.
How do I get started?
Sign up with ReaderZone to use a smart phone or tablet app to log books and see your child's reading progress in real time.
How do I do start?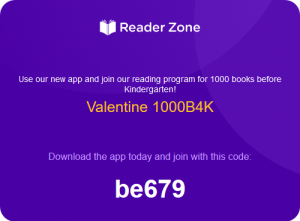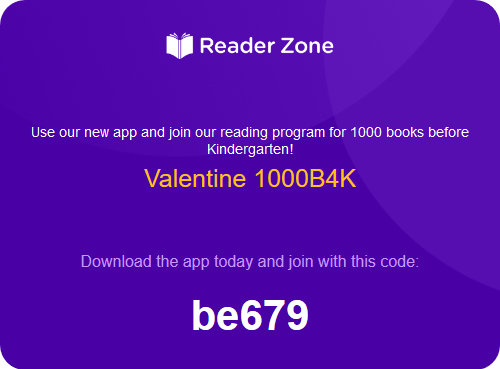 1. Search for "Reader Zone" at your app store.
2. Install the app on your Android, Apple
or Amazon device.
3. Make an account and add your reader(s).
4. Join our 1000B4K reading program with our code: be679
Then choose the year your child will start kindergarten and starting adding books to meet your goals!
You can also stop by the Valentine Public Library and pick up a 1000B4K folder. The folder contains everything you need to get started. It includes the instructions, ten log sheets (100 books/sheet) and a few stickers.
How does it work?
Mark a square on the log sheet for every book read to or by the child. Small incentive prizes will be awarded for every 100 books read.
What happens when I reach 1000 books?

When your goal of 1000 books (10 log sheets) has been reached, the child will receive a prize, a book bag and their very own Valentine Public Library card!
---
---