Are you ready for a challenge????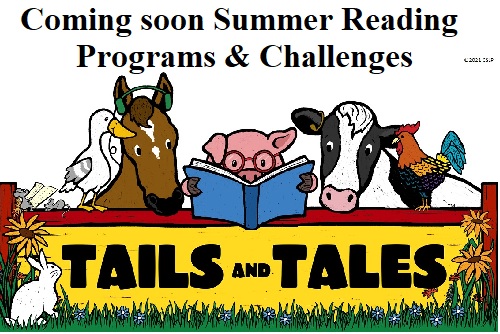 We have got everyone coverage with challenges for PreK up to adults. Challenges start May 17th!! Stop by the library for a paper challenge or sign up on the ReaderZone App using the code 054e3 for the VPL 2021 summer reading challenge by your age or grade level. Or try both challenges……whatever it takes to keep us all reading and learning. Happy Summer Reading! More information about programming will be coming and it starts in June. Stay tuned!! #readonVPL, #VPLis100, #1921to2021, #100years, #100yearsold, #vplstarreader
Instructions for the app ReaderZone and here's how to set it up: 1. Search for "Reader Zone" at your app store.2. Install the app on your Android, Appleor Amazon device.3. Make an account and add your reader(s).4. Join our reading program with our code:Please let us know what questions you have. Use the code 054e3 and then their grade level they will enter in the fall. This is for Pre-K through Adults.
---
---