We have an app for the 1000B4K Challenge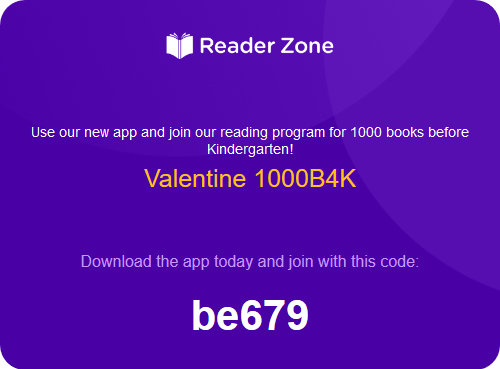 Welcome to ReaderZone!!!! We are trying a new system for our reading challenges. What does this mean for you??? It means you can keep track without paper or folders. The 1000 Books before Kindergarten challenge on the app is ready. This means you can use a smart phone or tablet app to log books and see your child's reading progress in real time.

How do I do start?
1. Search for "Reader Zone" at your app store.
2. Install the app on your Android, Apple
or Amazon device.
3. Make an account and add your reader(s).
4. Join our 1000B4K reading program with our code: be679
Then choose the year your child will start kindergarten and starting adding books to meet your goals!

Please let us know what questions you may have.
Happy Reading from the Valentine Public Library!!!
---
---