Closing at 5:30 p.m.
Hours will continue to be M-F 9:00 a.m. to 5:30 p.m. Please see the following highlights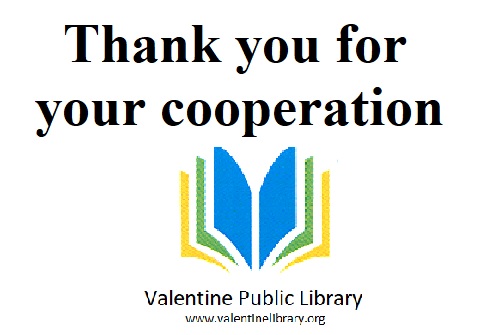 Computer use limited per person to 30 per day. Only 3 public computers are available at one time and will be sanitized following each use.
Capacity is 25 patrons in the building at one time
Patrons will be asked to make selections quickly and not linger. We will continue curbside pickup in the lobby for anyone who prefers this option. Reserve online or give us call.
All children 8th grade and below must be accompanied by an adult
Programming is not scheduled at this time
Restrooms will not be open to the public
Newspaper and magazine section will remain unavailable
We will close at 5:30 p.m. on M-F to provide adequate time to clean and sanitize. We will remain closed on Saturdays.
We thank you for your cooperation as we navigate this ongoing challenge. In order to keep our staff and community safe, we are monitoring this situation daily and will make adjustments if necessary. If cases of Covid increase in the local area we will consider going back to our lobby service only. Please give us a call with any questions at 402-376-3160.
---
---