NEW 1000B4K READERS!
Well, guess what happened at the Valentine Public Library today! A wonderful surprise when 1000B4K reader #52 came in with her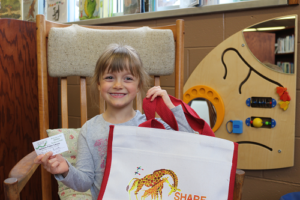 completed reading sheets. You are seeing a picture of Brooklyn Nollette, our latest great reader! Congratulations Brooklyn! A big thank you and shout out to her parents, Brent and Jennie Nollette who have encouraged her to meet this challenge and find her love for books and reading! This is a very BIG deal and the Valentine librarians are happy today!!!
---
---