Blind Date With A Book
Single? In a relationship? "It's complicated"?
No matter! During the entire month of February, you can head to Valentine Public Library and have a mysterious blind date. Or as many as you like. If you're up for a rendezvous, all you have to do is check out one of the books on our blind date dis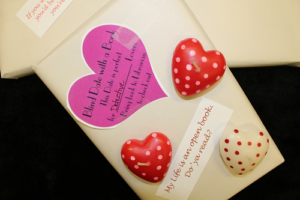 play.
They are all wrapped in paper. You won't  know the identity of your blind date until you get it home.
Will it be fiction or non-fiction? Funny, informative, entertaining, or heart-breaking? Spend some time getting to know your date. There will be no uncomfortable questions to answer, no awkward lulls in the conversation, no need to put on nice shoes (or even get out of your pajamas). Sure, you might be disappointed; but then again…. you may end up having a great time with your mystery date.
Our hope is that you will find new authors, perhaps a new series or new genre to read. Are you up for the Challenge?
Don't forget to stop by the Valentine Public Library. This challenge will run the entire month of February to celebrate Library Lovers Month.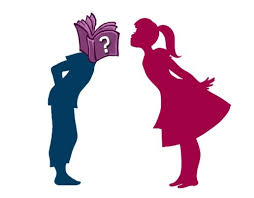 ---
---